Support 
All our products contains 2 versions, 1 version adapted to developers with a product in pure, clear and commented code selling with an edition and exploitation license and 1 version adapted to entrepreneurs with an API system that makes the product easily configurable from our management platform.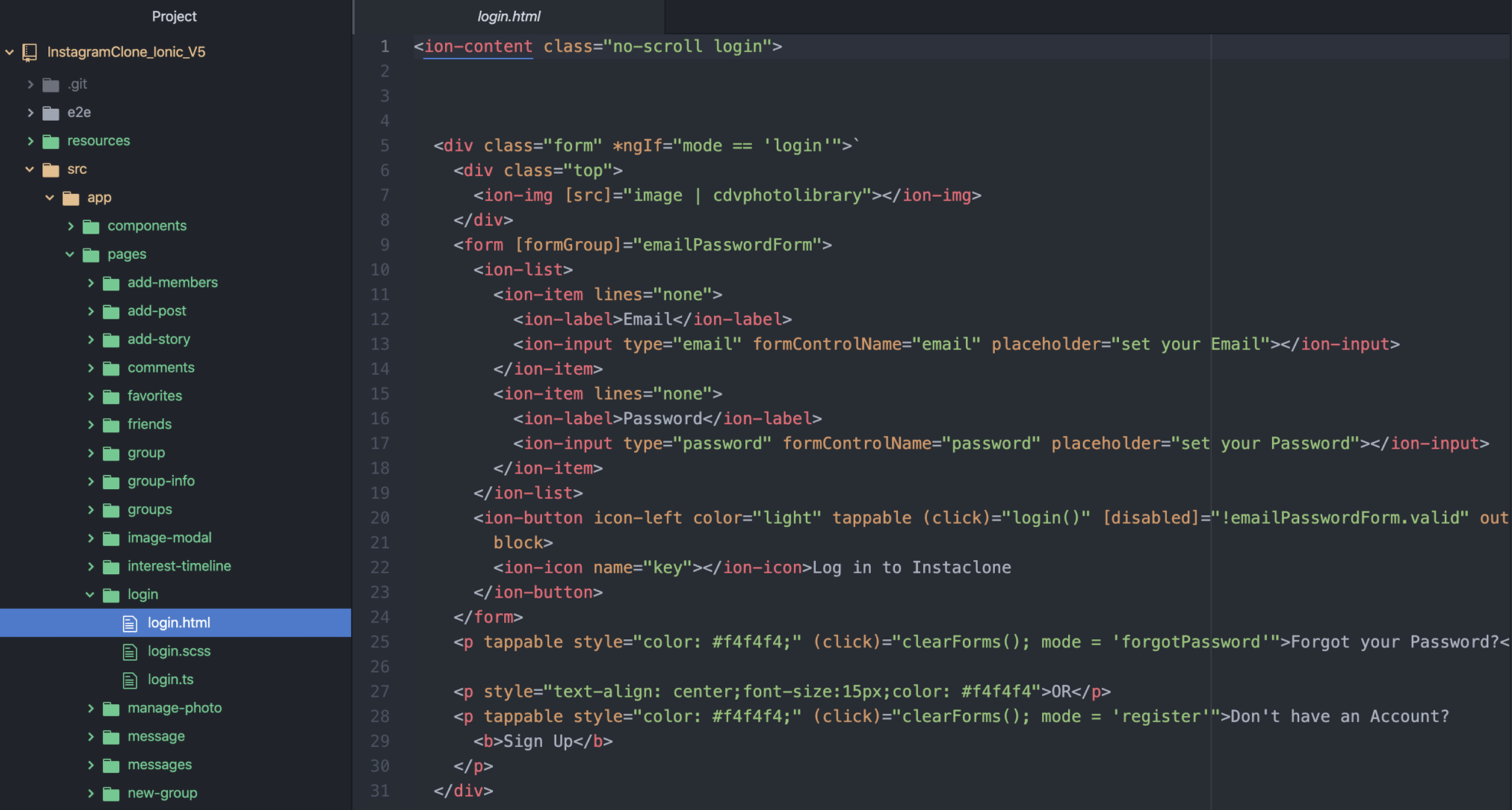 FOR DEVELOPERS
Full open code with product license
We have created pre-built products developed with easy-to-understand and easy-to-use technologies, designed and developed for developers.
Our products are distributed as computer codes with documentation and online support.
Our products are sold with a license that allows you to use, modify and publish your product without any credit or restriction.
From the moment you buy the computer code, you become the owner. However, it is forbidden to resell the computer code or to share it for commercial or non-commercial purposes. A purchase must be in the possession of one person and this for an infinite period of time.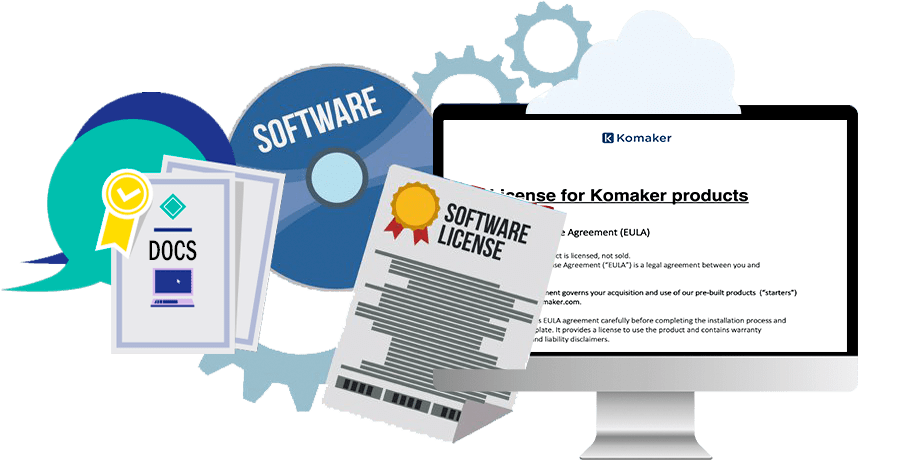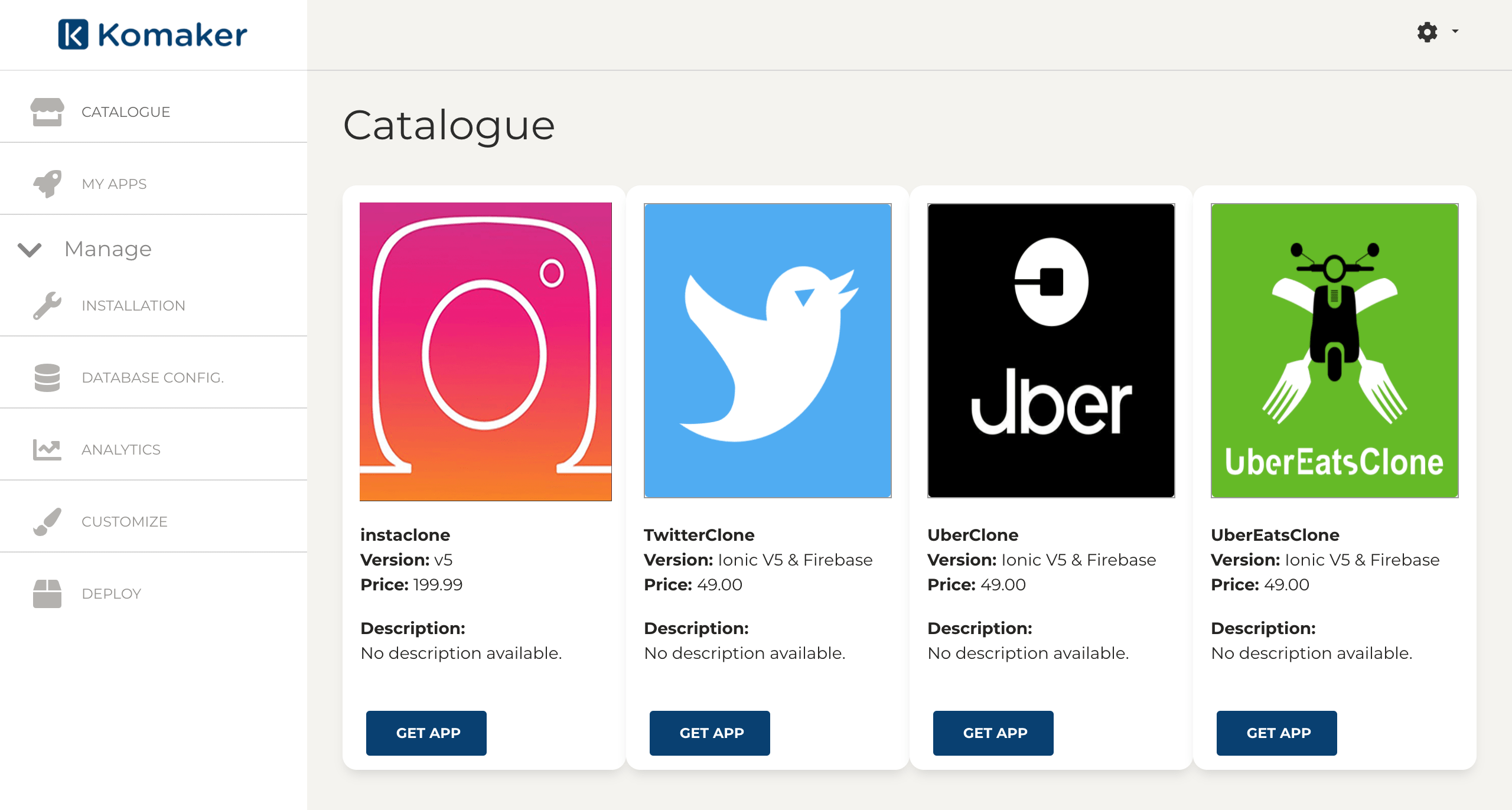 FOR ENTREPRENEURS
No code with Komaker platform
We have developed a platform as an add-on to our products that is accessible to all our customers.
Thanks to this, you can configure your IT products with a full access to documentation Thanks to this, you can configure your products directly from the platform.
We have imagined and created a management platform for mobile-apps & websites. Synchronized your scripts in the platform, customized and deployed your products in a few clicks.
Follow the performance and development of your products thanks to the platform's analytical data.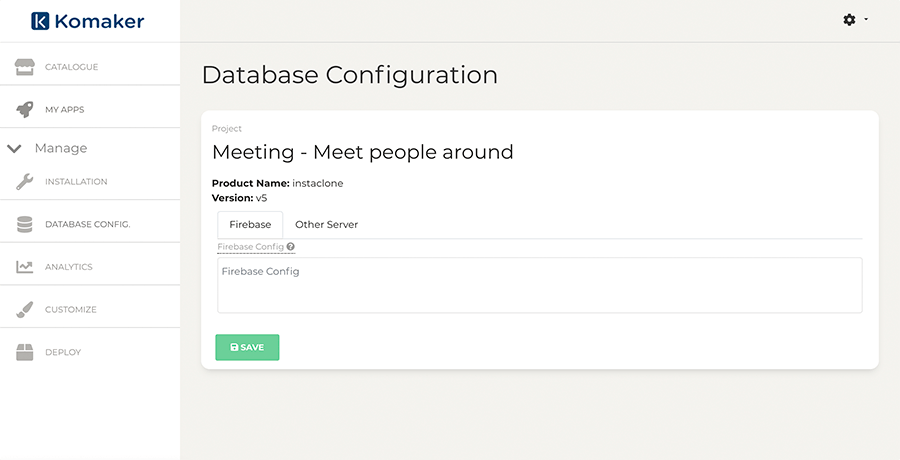 YOU NEED SUPPORT ?
Send us your support request and our team will help you as soon as possible.